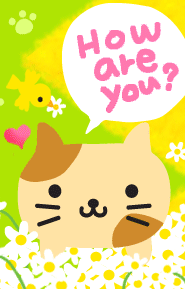 hanya ingin berkongsi dengan kata-kata yang indah setelah lama tidak berkunjung.
kadang kala masa itu tidak mengizinkan di sebabkan faktor2 yg lain
hmm...mungkin juga kerana tidak ada idea untuk di kongsi
dan macam2 sebabnya la ha,ha....
yup! i'm just a random person ha,ha....>.<
so the word that i learn today is
hmm...there are many thing in life
that will catch your eye
but only a few will catch
your heart...
so pursue those...
jadi utamakan perkara yang boleh membimbing kita maju ke hadapan...